Carefree summer days are perfect for bare toes in the grass and sand, but sometimes you want a little something special for those bare feet.  Enter the barefoot sandal with a loop that goes around your toe and long ties to wrap around your ankle.  They could also be used to jazz up a simple pair of dress shoes any time of year.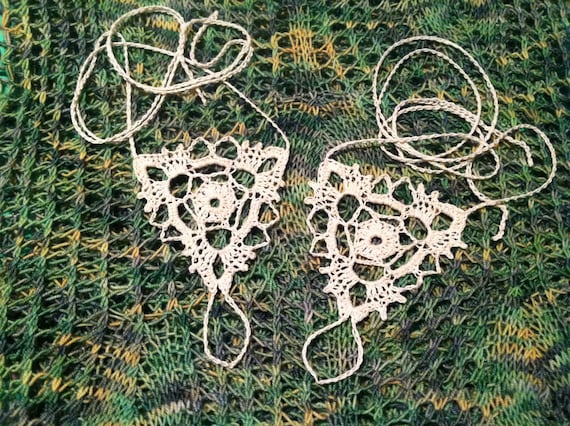 The intricate loops of this pair are crocheted in a fine ivory cotton thread.  The neutral ivory color would complement a summer tan and any carefree outfit or beach attire.
I would love to make sets of these to match the colors of a beach wedding.
You can check out this item here in my Etsy shop or contact me for a custom order.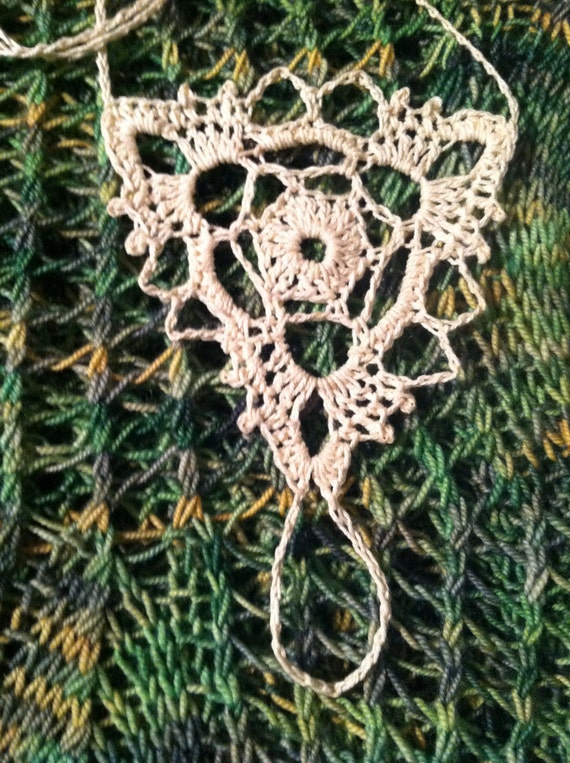 These are made from the versatile pattern provided by Julie King / Gleeful Things at http://www.gleefulthings.com.