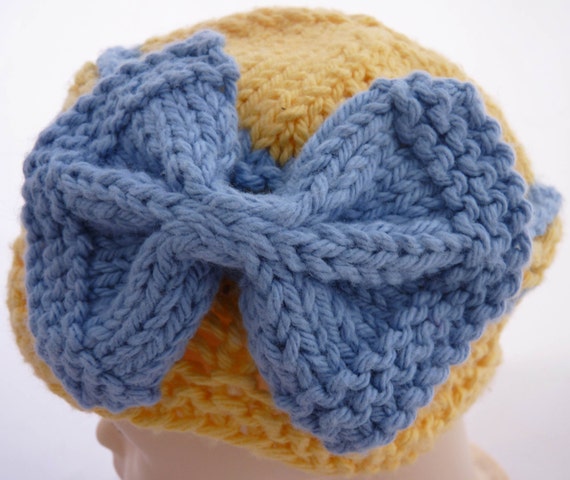 There are some color combinations that always make me happy.  This fresh combination of yellow and blue is one of those.  It reminds me of tea and little cakes served on fine china.  I think that the colors really come together well with this hat pattern to make an elegant statement for a sweet little baby.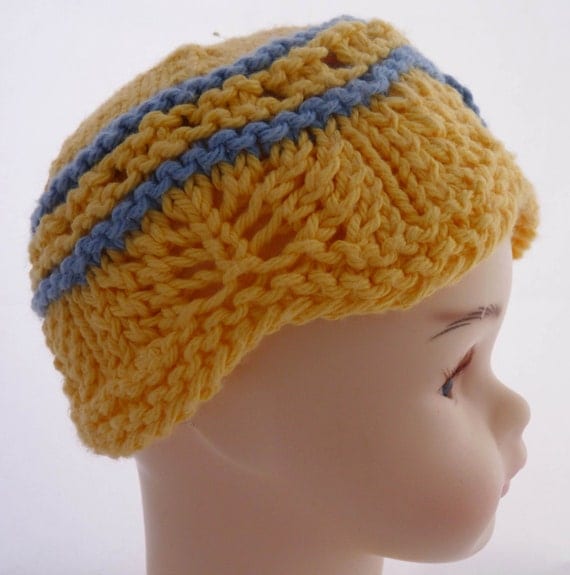 The cotton yarn holds the stitch definition very well to show off the understated lace pattern bedecked by the over sized bow.
This hat is perfectly sized for about a 3-6 month baby and would be a perfect choice for a summer or spring baby.
You can find the hat here in my Etsy shop.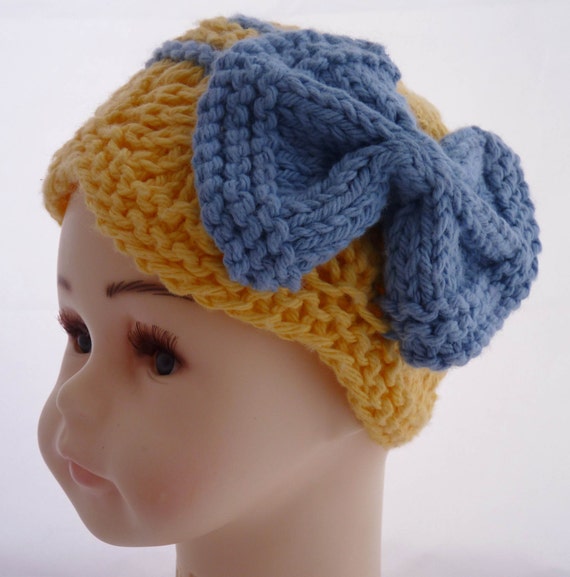 The pattern is designed by Jan Munroe and can be found in her Ravelry Shop.  I was happy to serve as a pattern tester for this sweet little number.